about us

Our Story
Get to know more about Khorshid
Download Portfolio
Team
Khroshid was founded in 2016 with only one client and the presence, efforts, and ideas of one person. Then along the way came the next person, and the journey began. Our team – and our client base – has grown acceptably since then due to our dedication to one overriding mission: to be better at delivering results.
We did our best to grow and don't despair under societal instability and indistinct economic circumstances. Khorshid's growth has been deliberate to ensure adherence to our beliefs: be honest, be devoted, be adaptive. Our clients' satisfaction is our ultimate goal. Our responsibility is to pay attention to our clients' needs and demands to provide each of them with a practical solution.
Many people have helped and will help us along the way. We appreciate every one of them who, as teammates, co-workers, partners, and customers, have come and gone providing us with the opportunity to gain experience and learn together.
Your Goal is To Achieve… Our Goal is To Help You!
We believe success comes from doing the right work in the right way and serve those around us. What if the right choice could be the easiest choice!
We sincerely want to see you succeed, if you don't succeed that means we haven't succeeded.
Our core purpose is to create unmatched experiences for clients and team members. An experience more about the positive feeling you get from it.
We are here to help you and your business grow and thrive as we become part of your team. With all of our clients, we look forward to a long-lasting relationship that will continue throughout the years.
the slate of services Khorshid offers isn't different from what many competitors all over the world provide. What makes us different is the way we do our work and our devotion to complete the projects with the highest possible quality, without compromising the integrity in the process. We believe our clients are our partners and our business is to help them earn more customers and sales.
Our progress is built on the trust we earned from our clients. We work shoulder-to-shoulder with our customers to solve complex challenges by combining up-to-date knowledge, appropriate tools, and a committed team in ways that minimize business risk and maximize opportunity. Our expertise becomes part of our customers' teams, innovating with them and putting the right solutions to work for their organizations.
Join Our Team
Find a job opening that matches your qualifications and send us your resume.
Explore The Opportunities
Meet The Team
A strong, diverse team of experienced, creative and dedicated people who do their best to meet challenges and support each other in the process.
Khorshid Team
Our Values
Client Focused
We believe in building long-term relationships with our clients, to whom we are committed to deliver exceptional service and value.
Integrity
We build trust through responsible and honest actions, aiming for win-win relationships based on respect, fairness, and integrity – expecting the same in return.
Unity
We value our people, encourage their development, and promote their growth and happiness. We achieve more upon the collective energy, intelligence, and contributions of all of our team members.
Creative Solutions
Be part of the solution! Problems create an opportunity for us to step up. We unite as a team when problems arise, not get divided by complaining. There are always going to be problems and we have chosen to be problem-solvers.
Quality
Quality for us means maintaining precise standards for our work, no matter how big or small the project. We achieve our goal by focusing on a few key priorities to ensure we deliver with quality on time…every time.
Constant Improvement
We continually try to improve our performance, both as individuals and as a team. We constantly improve ourselves and our outcomes in projects, products, processes, and services.
What Our Clients Say About Us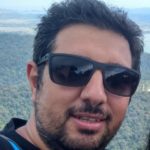 Farid Baradaran
Senior Information Technology Manager at Shatel Mobile

During all the years working with Khorshid team, we have always appreciated the assurance and the peace of mind they gave us as a customer. I am happy I met a group of people whose management skills and up-to-date knowledge and information about the different aspects of this industry have been the answer to our needs in times like this.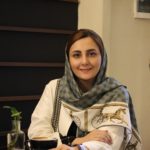 Bahareh Fesharaki
Senior Attorney, Member of the Markaz Lawyers Association

Khorshid's team manages to work on different projects in a very organized manner. They also provide you with exceptional technical support services, in a way that I was absolutely assured that they would immediately deal with any sort of issues we might have encountered when launching the product. I am pleased to be working with Khorshid, and I wish them all the best.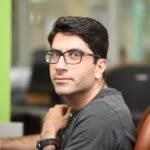 Ramin Tasouji
Business Development Manager at Advice Digital Marketing Agency

I have worked with many website development teams and Khorshid has been the most professional of them all. Their superior technical capabilities and fantastic project management are what make them so great. They persistently stick to the schedule and get things done on time.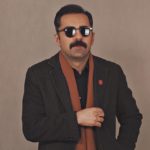 Ali Mostafapour
Founder and CEO of Mos2dio

Discipline is the cornerstone of everything they do. Khorshid team's incredible expertise has led me to results beyond my own expectations. I most certainly recommend working with Khorshid to those who are looking for high standards.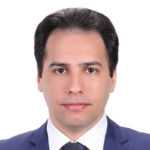 Mohsen Mousavi
Information Technology Manager at Sana Abzar Nikoo Company

With my sincere gratitude to Khorshid team for their efforts, I am glad to say that this corporation has been satisfied with the services provided by this team. We wish prosperity and success for the organization and all the members.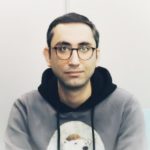 Hasan Seyedi
Digital Marketing Manager

I enjoyed the team's attention to detail and professionalism at Khorshid. During the project, they have been beside our team with sheer patience and constantly informed us about the project's progress with crystal clear reports.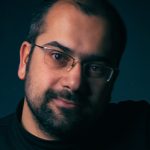 Mohammad Masoudshahi
Digital Marketing Director at Agahsazan Advertising Agency

Working with Khorshid has proven to us that finding committed and punctual developers is not a myth. During our participation, we were lucky enough to witness this team's deep understanding and knowledge of the customers' needs, which were taken care of via outstanding technical solutions.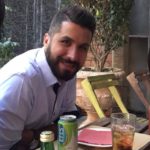 Mohammad Sedighi
Owner of Elemarket Shop

We have been participating with numerous teams on account of our online shop over the years. Based on our experience, we vouch that the Khorshid team is one of the bests. Their team consists of young and talented people who can make progress and improvement happen for any institution or project they are a part of with their resilience and hard work.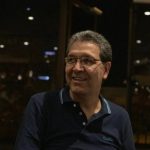 Meraj Bayani
Owner of Bar à Pâtes et Salades

Khorshid has shown to have very competent resources, and have delivered the quality that we were expecting. We look forward to our continued development efforts.